Businesses in Lexington tend to assume that inkjets are the real cost-efficient choice for their office. They prejudge copiers as these big printing machines that are just too costly when they aren't really that way. Upfront, inkjets are really cheaper but copiers are usually acquired through flexible copier lease deals. Also, the most definitive factor to add to that is that the
copiers' performance is for secure long-term efficiency unlike with inkjets.
To prove that point, meet the Xerox WorkCentre 7535. This digital copier is the future for businesses who want both speed and performance to make their operations more productive.This machine is designed just right for heavy business use, unlike inkjets that are mostly for home use.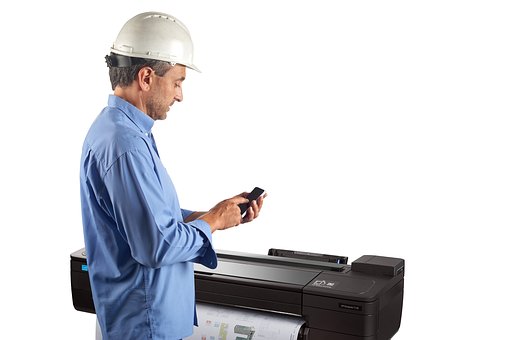 Here are the features of the WorkCentre 7535 that will just make you sign a copier lease right away:
High-priority Security
The Xerox WorkCentre 7535 really lives up to its business machine reputation by having high-priority security. These days, data is very important for a business. Data is used for data & analytics and other client or legal matters, of course. The WorkCentre has a strict user authentication feature that allows restriction of access to people in the office. This copier can carry a lot of important documents that cannot be just leaked, so it is best to have such an option to limit access to them.
Users can also modify the security options for this machine even though the default is setting is already strong. Inkjets are more likely not to give you your money's worth in this aspect, and this is quite a business dealbreaker.
Heavy Duty Work
The WorkCentre 7535 has pretty impressive numbers to show when it comes to its performance. Here are the following:
● 4,180 pages for maximum paper capacity. Yes, that is uninterrupted, no-tray-refill printing.
● 520 sheet tray at the base configuration for a smaller business. For most inkjets, that is already their maximum.
● 110,000 pages/month duty cycle. For any business operation, this is an
impressive ceiling for usage.
Your inkjet would have already cost you a bunch of money from multiple repairs just trying to reach half of these numbers. That is definitely an impractical financial liability.
Fine Speed
No matter how much needs to be printed or copied, the WorkCentre 7535 can print 35 pages per minute for both monochrome and colored documents. Inkjets can't even have the same speed rate for both black and white and color. That definitely says a lot. Also, take into consideration that copiers can handle more than inkjets, yet their speed is not compromised.
Print Quality
Inkjets are usually preferred by businesses for their output quality. However, they are the same ones who complain a lot about ink smears and stains. The WorkCentre 7535 is very digital.Those ink marks will never appear on its outputs. Aside from that, of course, it prints in a very
competitive quality.
The WorkCentre has a resolution of 1,200 x 2,400 dots per inch (dpi) which really sets it apart from average copiers' graphics printing quality. This machine is simply like integration of all the best qualities of a color copier, output quality-wise, especially. Inkjets may produce quality outputs. However, it is really difficult to find one that is competitive and in a package of other important business features like this copier model.
In the end, the Xerox WorkCentre 7535 may sound like a luxurious product with its great features. However, you could always consult with any copier lease dealer there in Lexington. Copier lease in Lexington is such a good financial move for any business as copiers are an investment.These deals last at a minimum of 3-5 years because these machines are simply that durable.
The same cannot be said about inkjets.
After a copier lease term, your copier could always be upgraded to a new model to fit in with the latest digital trends. That is important for every business. Even during the lease term, copiers have regular system updates that keep it on top of its tech game. Inkjets have none of these, so that just shows how investing on a copier is more worth your money than purchasing an inkjet.
If you plan to get copiers for your office in Lexington, you can opt to buy copiers or lease copiers in Lexington. We can give you the option to get the copier that you want. You can contact our local copier leasing services department in your location.
If your Location is around Lexington, you may call us at (859) 212-3304, our personnel for copier leasing in Lexington will assist you. If you are also looking for copier repair services in Lexington, you may contact our copier repair personnel at the same number.